Welcome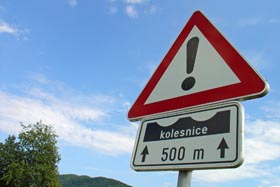 The specification of performance criteria from the perspectives of both road users and road operators is a key prerequisite for the efficient design, construction and maintenance of road pavements. Particularly the increasing use of life-cycle analyses as a basis for the selection of road pavements and the decision of whether or not to implement a systematic road maintenance scheme calls for an exact definition of the goals to be achieved and/or the performance criteria to be satisfied. The extent to which goals are reached or performance criteria satisfied can be quantified by calculating special indexes characterizing the road pavement, which in turn permits an assessment of the efficiency of certain approaches from both a commercial and a macro-economic standpoint.
For a Europe-wide harmonization of standards to be met by road pavements it therefore appears useful and appropriate to specify pavement characteristics in terms of uniform "performance indicators" for different road categories.
Download project overview (PDF)


This COST Action was initiated by:



Forgot your password?
Please enter the email address by which you registered your user account. Then press "Send password" and your password will immediately be emailed to you. Make sure to spell your email address correct.